APRESI Kitchen Series ( NEW )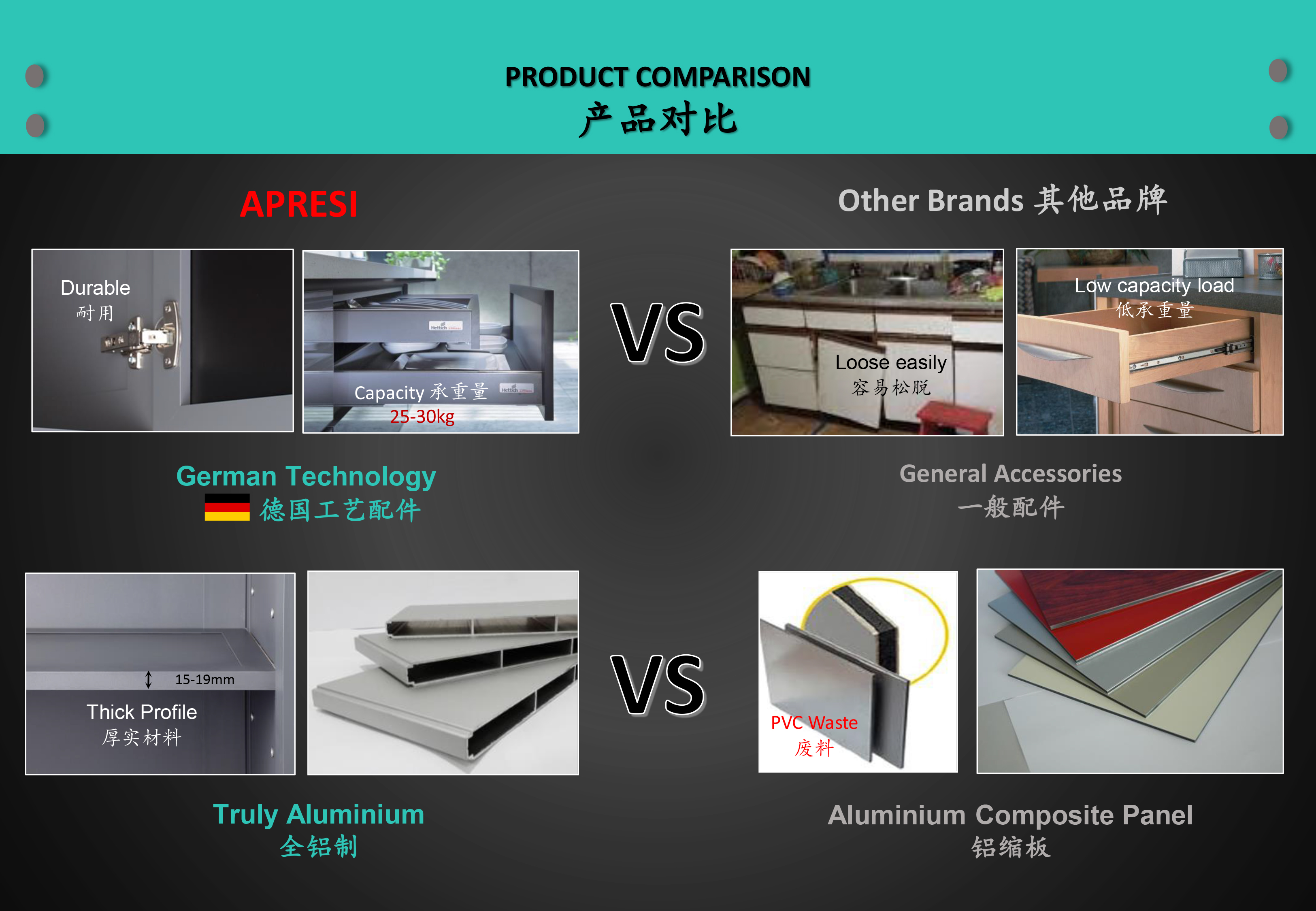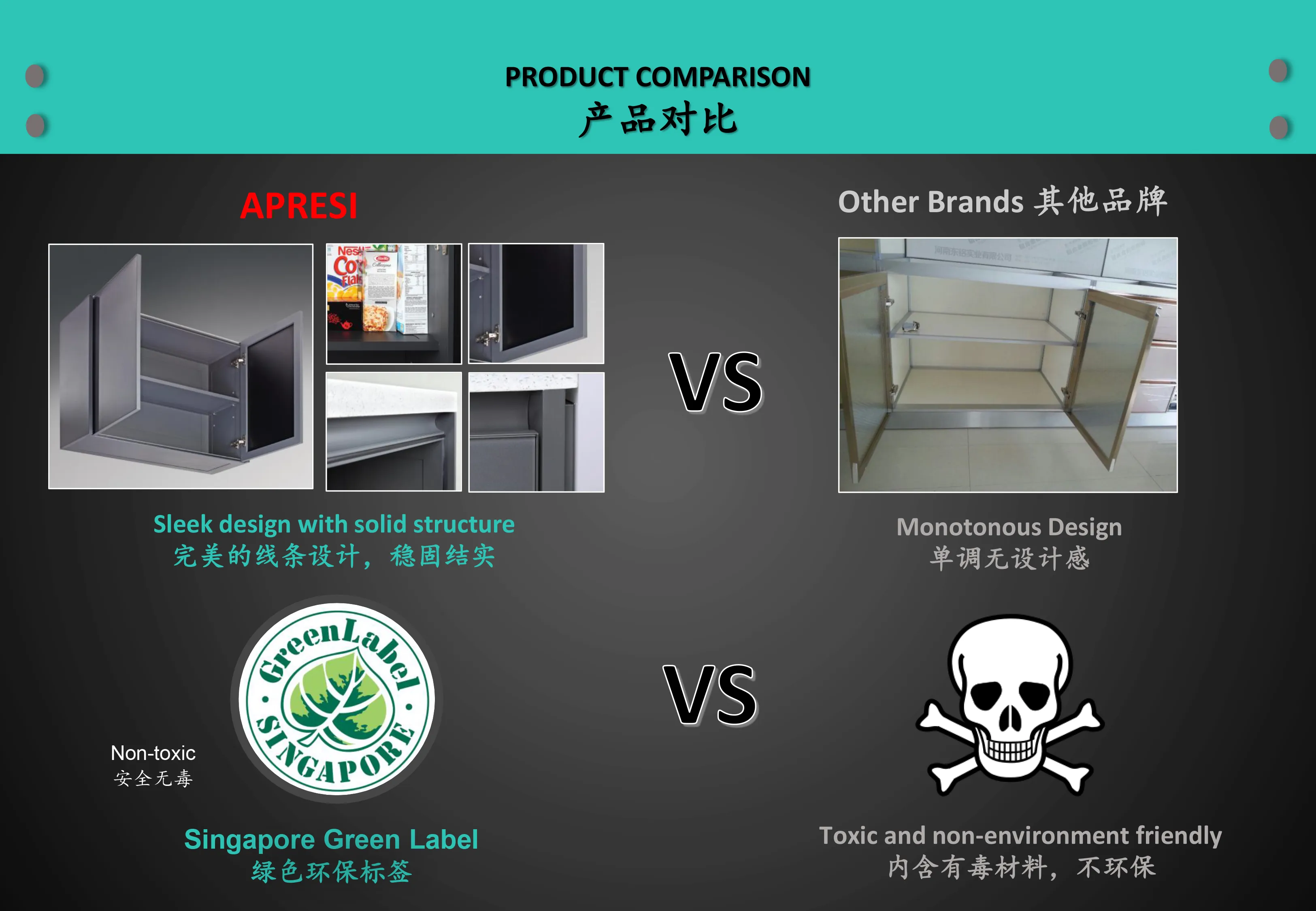 Aluminium is non-porous hence far less likely to harbour bacteria, mildew and other microscopic nightmares as long as it's cleaned. Each APRESI carcass comprises top (except for sink/ hob cabinets), bottom and side panels. When installed with doors, it creates a closed space which minimise/ limit the "travelling" of pest around and within the cabinets, in turns create a more hygienic kitchen.
APRESI's glass fronted cabinet door are designed to add a touch of sparkle and make a beautiful yet practival focal point in your kitchen. Available in a wide range of colours, each of them brings out the unique aesthetic taste of yours.
See About APRESI Kitchen for more details.
The standard colour of our carcass is matt grey. If you would like to order for matt black and white carcass, do indicate at the Remarks column before you check out.
---
---