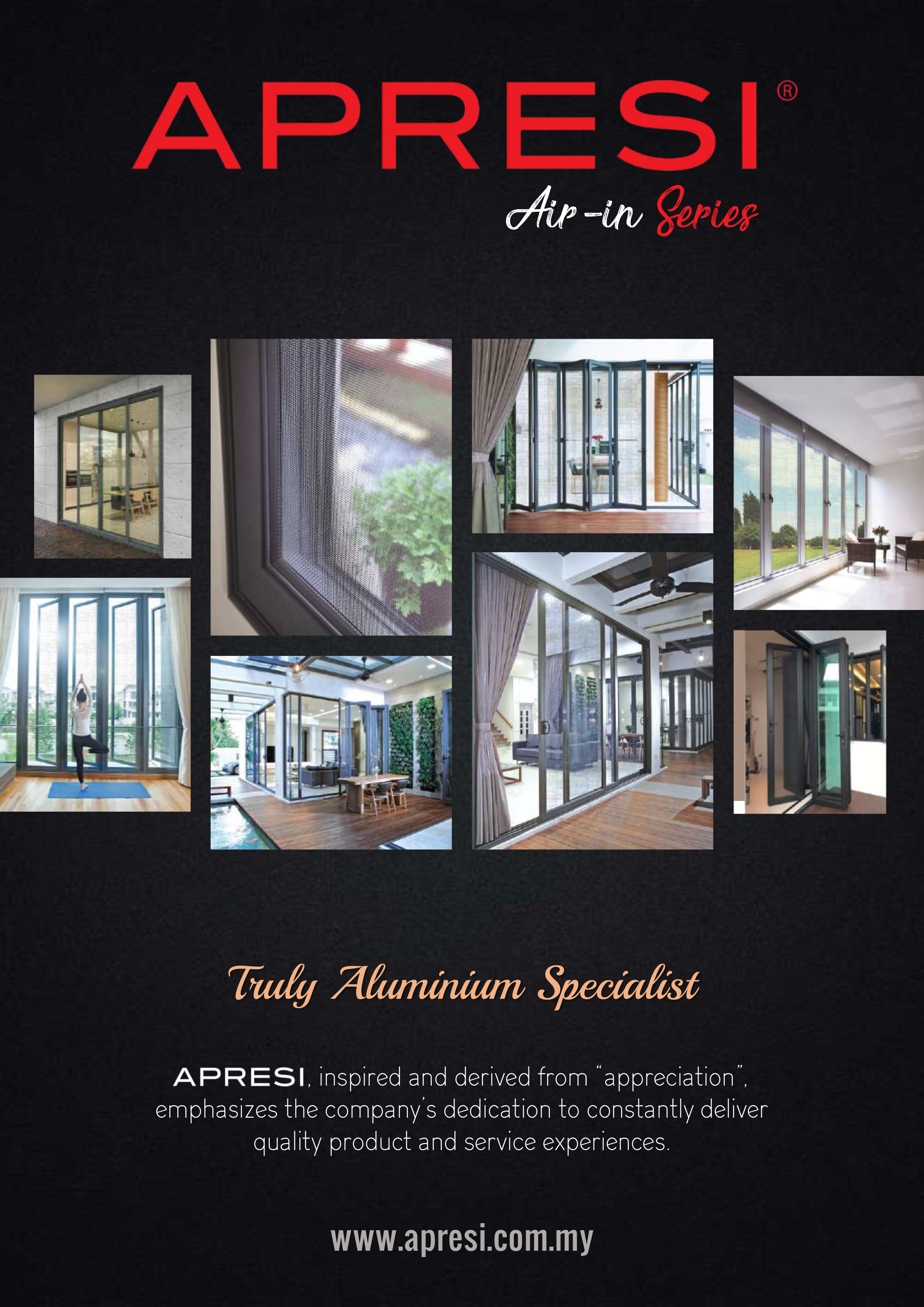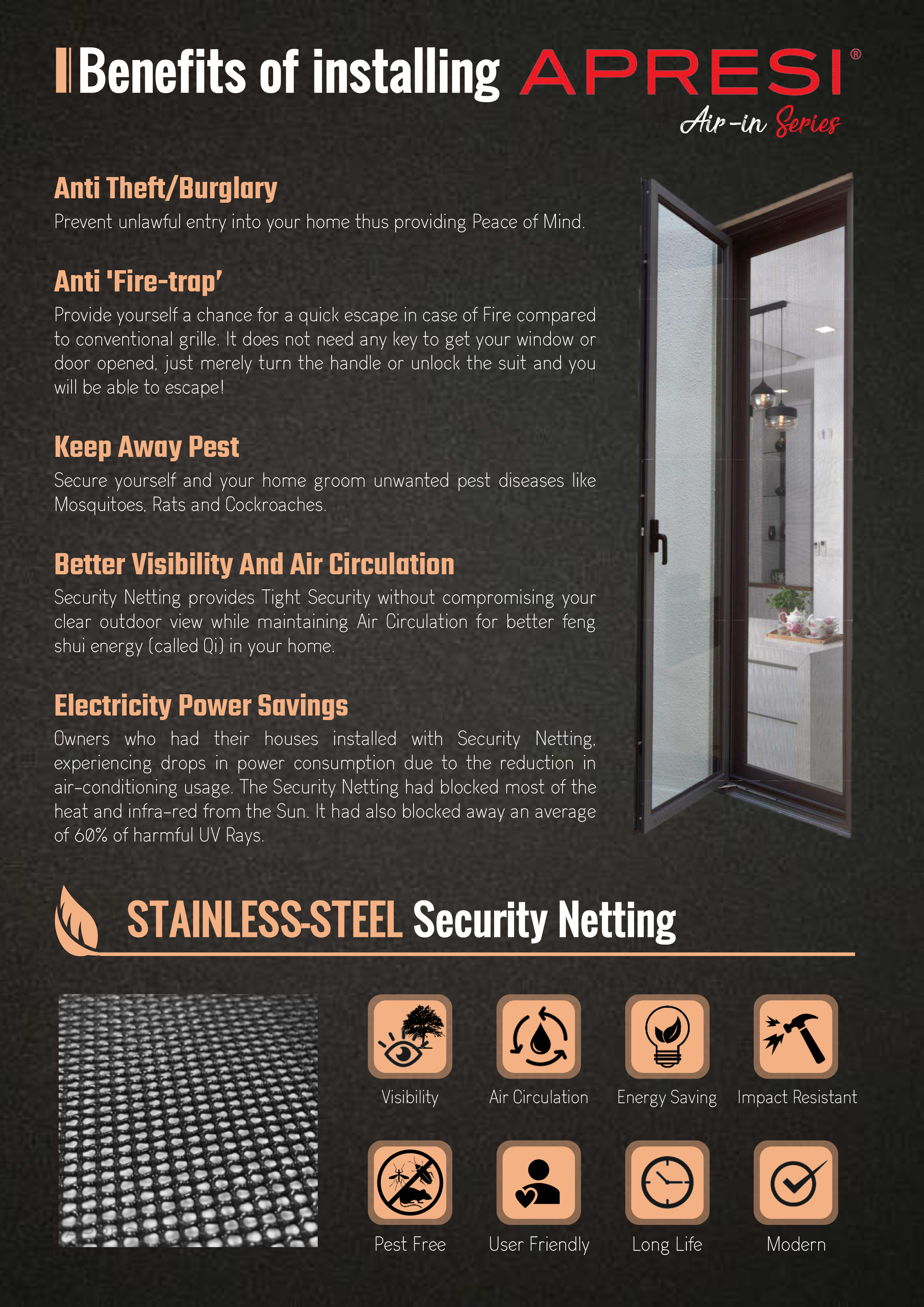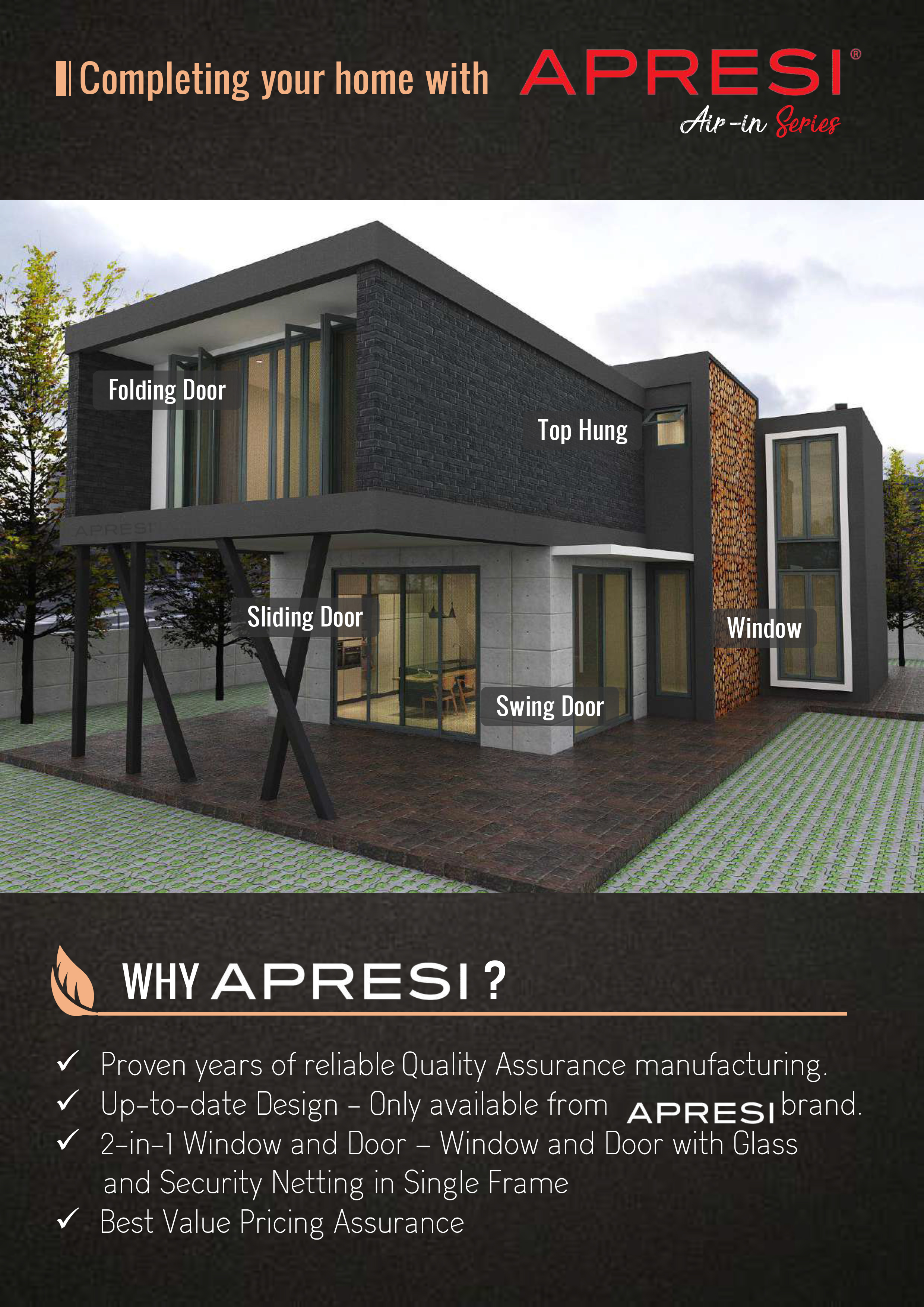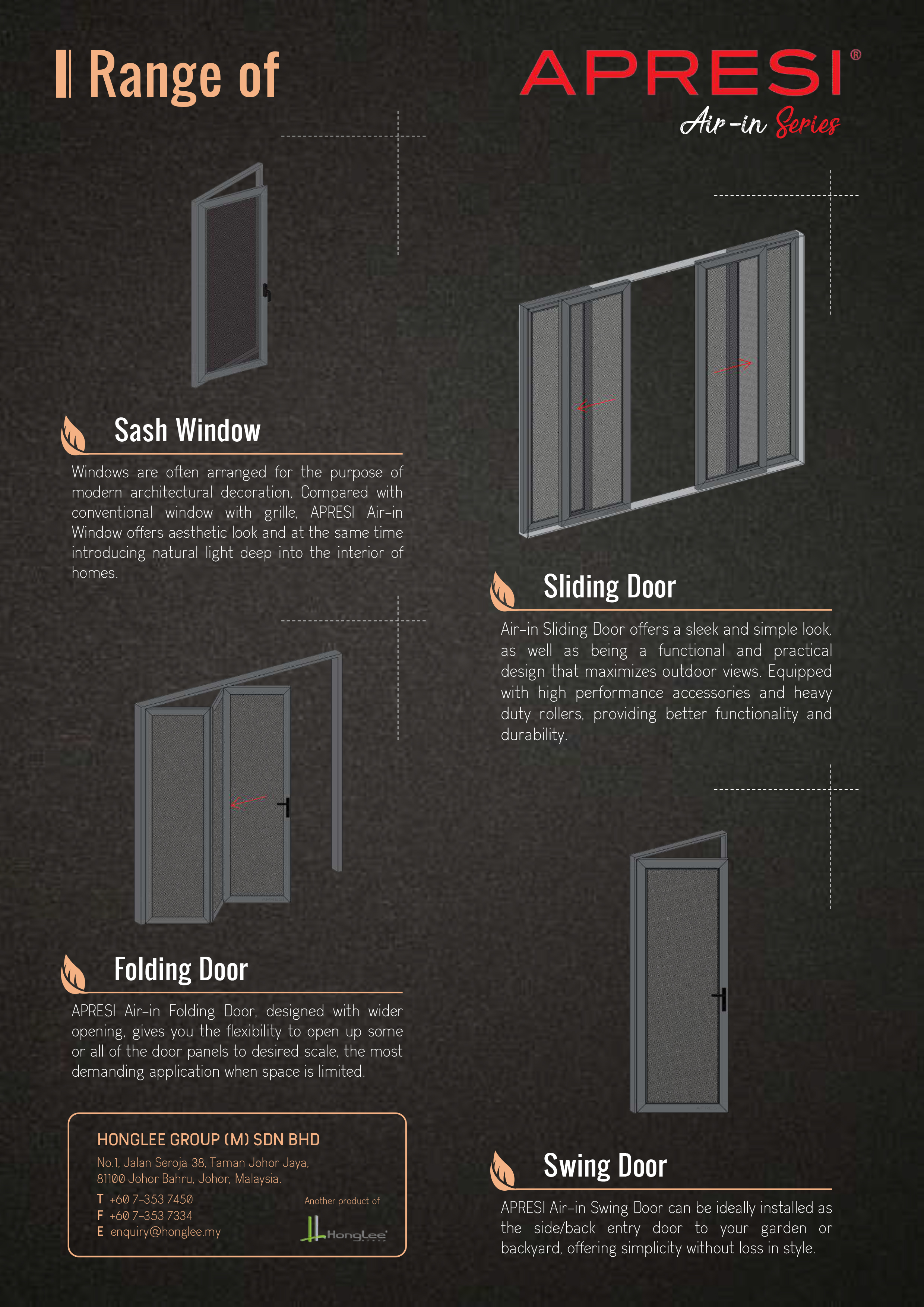 APRESI offers a wide range of windows and doors catering to all types of uses. The High Performance Windows and Doors are made to last, with the following advantages, among the others:
engineered acoustically as a sound barrier
provide high strength wind protection insulation
prevent water penetration and the infiltration of cold air outside
sleek look for a distinctive, curved appearance
heavy duty and excellent durability

** Glasses options: 5mm Float Glass (aka the "normal glass"), 10mm Tempered Glass, 10.38mm Laminated Glass. Read What are the types of glasses for windows and doors?for more information.

---
---